The use of herbs has obvious advantages because the herbs support the natural mechanisms of regeneration of the body. Herbs work for the cause of the problem, and not just mask the symptoms, as is the case with most medications. However, it would be inappropriate to present herbal treatments for hair loss as a wonderful solution for all suffering.
There is growing evidence to support the view that some herbal remedies are the perfect solution for many people. Here are some of the more popular herbs used against hair loss. Let's see how herbs work and whether they are worth trying.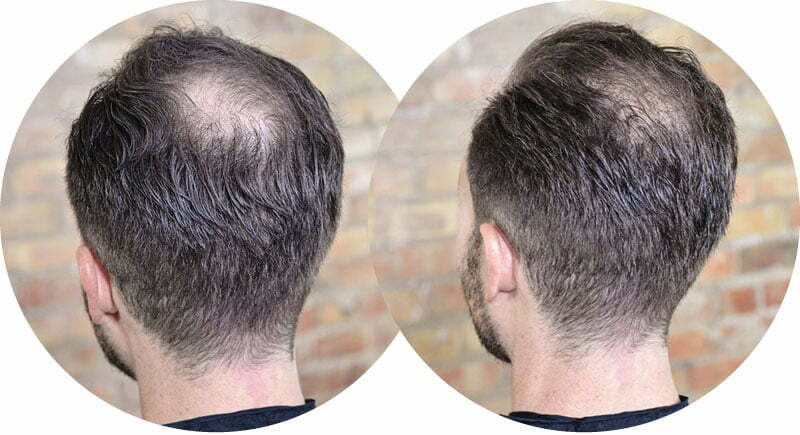 Gingko biloba should be presented first. It is believed that this popular herb improves blood circulation in the brain and skin. Increased blood flow provides more nutrients to the hair follicles, which improves hair regeneration. The recommended daily dose is 120-160 mg dry extract at three doses (morning, noon and evening).
Another very effective herb is green tea. Scientists have proven that catechins found in green tea can inhibit the 5-alpha-reductase enzyme, which transforms testosterone into an unfriendly form that promotes male pattern baldness. Thus, green tea is effective in preventing and treating male pattern baldness. For the treatment to be effective, drink several cups of green tea daily or swallow the green tea extract in the form of capsules (according to the manufacturer's instructions).
Fo-Ti dried root extract (Ho-Shou-Wu). This is a Chinese herb that has traditionally been used to reduce hair loss. Fo-Ti is a component of many preparations used for hair loss. It can also be bought in the form of tea and capsules.
African cherry bark extract (Pygeum africanum, Prunus africana). Works in a similar way to green tea. It is widely used in the treatment of prostate and male pattern baldness. Daily dosage is 60-500 mg. It is widely available on websites or in pharmacy, in the form of tablets or capsules.
Saw Palmetto fruit extract. This natural remedy is very often chosen by men, due to the wide spectrum of action. It is effective in the case of prostatic hypertrophy and perfectly supports hair regeneration. It is the basic element of many effective treatments for hair loss, but it is also easy to buy in pure form for self-use. The recommended dose is 160 mg of palm fruit extract twice a day.
Nettle tea (Urtica) has long been preferred as a natural remedy for hair loss due to its ability to block the conversion of testosterone to DHT. In addition to drinking tea, it can be taken as a pill or capsule with an optimal dose of 50-100 mg per day.