Beneficial properties of a diet rich in omega 3 acids were originally observed in Eskimos, who, although they almost do not eat vegetables and fruits, they have strong and healthy hearts, do not suffer from allergies or cancer. Is diet rich in omega 3 fatty acids also beneficial for Western society?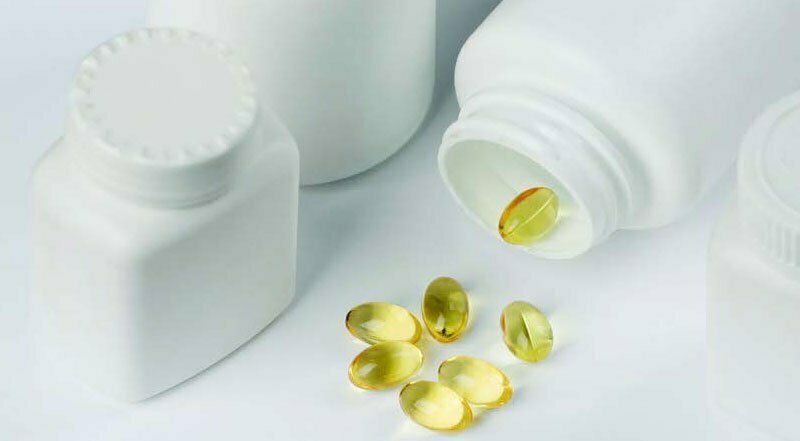 Omega 3 fatty acids are essential, unsaturated fatty acids – these are the so-called "good fats" that the body can not produce and therefore we must regularly provide them in food. The most valuable essential, unsaturated fatty acid is alphalinolenic acid, which is transformed into DHA and EPA by the human body. DHA is the main building block of the brain and the entire central nervous system and the retina of the eye. DHA deficiencies can cause brain disorders and eye problems. EPA acid is responsible for the proper functioning of the heart.
How do you dose Omega 3 fatty acids?
DHA acids support the normal functioning of the brain and eyes in adults. In the European Union, the recommended daily dose to meet the body's requirements for 250 mg DHA. For comparison, two OMEGA+++ capsules contain 280 mg DHA (one capsule delivers 210 mg EPA and 140 mg DHA).
EPA and DHA also play an important role in maintaining normal heart function in adults. The body's needs in this case were determined to be 250 mg of EPA and DHA.
DHA acids help maintain normal levels of triglycerides in adults. In order to maintain the proper level of triglycerides, it is recommended to consume 2 grams of DHA by adults. At the same time, it was determined that the daily dose can not exceed 5 grams of EPA and DHA.
EPA and DHA contribute to the maintenance of normal blood pressure. In this case, it is recommended to consume 3 grams of EPA and DHA during the day.
Taking supplements, however, remember that exceeding the recommended dosage of omega 3 is harmful. The first symptoms of overdose are bleeding from the nose or gums, nausea, unpleasant taste in the mouth. Higher doses of omega 3 can be taken only in justified cases and under the supervision of a physician.