Nature abounds with natural products that can be successfully used as an aid in getting rid of excess weight. Herbal ingredients have such an additional advantage that they help to solve many problems at the same time. Fat burning, regulation of the digestive system, cleansing the body of toxins. How many ingredients do you need to achieve the correct body weight quickly and safely?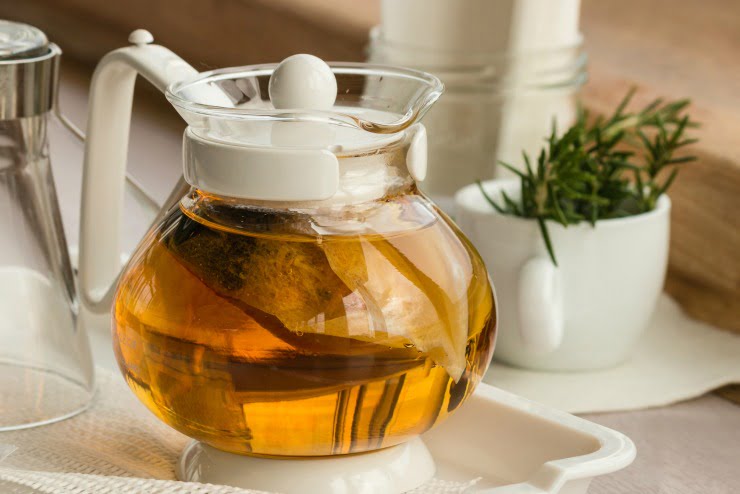 Today, we propose making a herbal infusion of four ingredients: barberry leaves (2 teaspoons), white mulberry leaves (1/2 teaspoon), hibiscus (1 teaspoon) and cinnamon (pinch) – a portion for one cup. All herbs in a powdered or crumbled form pour in boiling water, then cover and leave for 10-15 minutes for the brew to take effect. Thus prepared infusion, drink 1-3 times a day, 15 minutes before eating.
How do herbs help lose weight?
Leaves of barberry. Barberry leaf infusion has a wide application in the treatment of the digestive system. It relieves digestive disorders and stomach pains, increases bile secretion, regulates liver function.
White mulberry leaves are a source of many valuable ingredients: vitamin B1, vitamin B2, vitamin B6, vitamin PP, sterols, fumaric acid, palmitic acid. White mulberry leaf extract is a very common component of dietary supplements that support slimming. An infusion of mulberry leaves prevents the accumulation of fatty tissue, lowers blood sugar and lowers cholesterol.
Hibiscus has been used in natural medicine for centuries. The infusion of hibiscus flowers has cleansing properties. Due to the high content of polyphenols and flavonoids, it lowers the level of glucose and cholesterol in the blood. Obese people use the detoxifying and diuretic properties of hibiscus, which helps reduce weight.
Cinnamon is not only a spice, because in addition to the taste qualities also has health properties. Cinnamon is used in natural medicine and is an important component of many slimming diets. The properties of cinnamon for dropping unnecessary kilos are: acceleration of metabolism, regulation of the digestive system, regulation of kidney function. In addition, cinnamon meets the demand for iron, calcium and manganese.
Warning! The drink we have described should not be used by pregnant women, breastfeeding mothers or children. People with peptic ulcer disease should consult a doctor before they start drinking this slimming drink.