Ashwagandha is a plant that grows naturally in Pakistan, Afghanistan and Sri Lanka. It is also called Indian ginseng. Due to the wide range of health properties and strong action, it is a popular ingredient in many herbal blends and dietary supplements.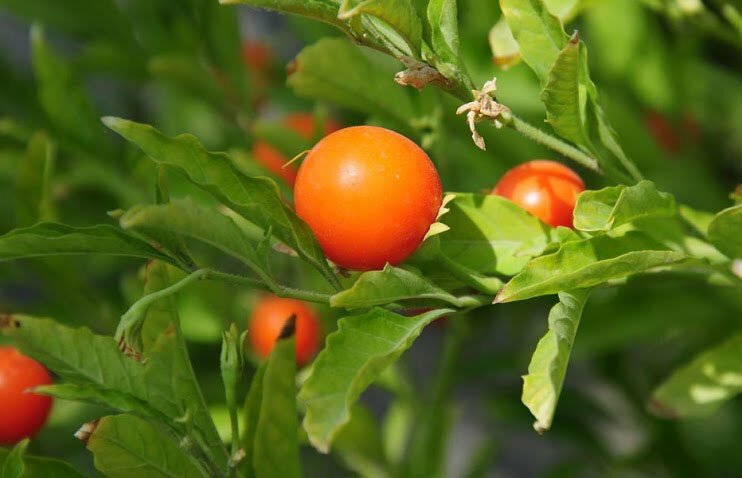 For medicinal purposes, the fruit and root of the plant is used, which contains, inter alia: phenolic acids, coumarins, flavonoids, phytosterols, alkaloids, chlorogenic acid, gallic acid. Thanks to these ingredients, Ashwagandha acts against stress and antidepressant, and also improves memory and protects against stomach ulcers and Alzheimer's and Parkinson's disease.
Healing properties of Ashwagandha known from Ayurvedic medicine.
A natural libido stimulant that is used as an aphrodisiac in men.
A mild hypnotic that helps relieve pain.
Effective treatment of urinary problems. It cleanses the urinary tract and opens sweat holes.
It has antibiotic and antibacterial effects.
Ashwagandha is a component of many Ayurvedic medicine procedures. It is used, among other things, for a cold, because it opens the airways and heals diseases from the chest area. In the case of a cold, a root powder or decoction of the root is used. Helpful are infusions of berries and seeds of the plant. In turn, conjunctivitis is used for the treatment of conjunctivitis. As a result, we get relief from pain and itchy eyes.
IMMUNE+++ contains a synergistic, balanced blend of the highest quality health-promoting ingredients: Ashwagandha, sea buckthorn, Camu camu, acerola, pomegranate, vitamin C. This formula has been specifically designed to optimize health and the immune system.