Cataracts are progressive clouding of the eye lens. The most common cause of a cataract is a degenerative disease, but it can also include eye injuries, eye contact with chemicals, inflammation of the eye, chronic diseases or the intake of certain medications. Older people suffer from it, but it happens sporadically also in younger people. Modern medicine uses surgery to restore visual acuity. Can cataract be prevented? What to do to avoid cataracts?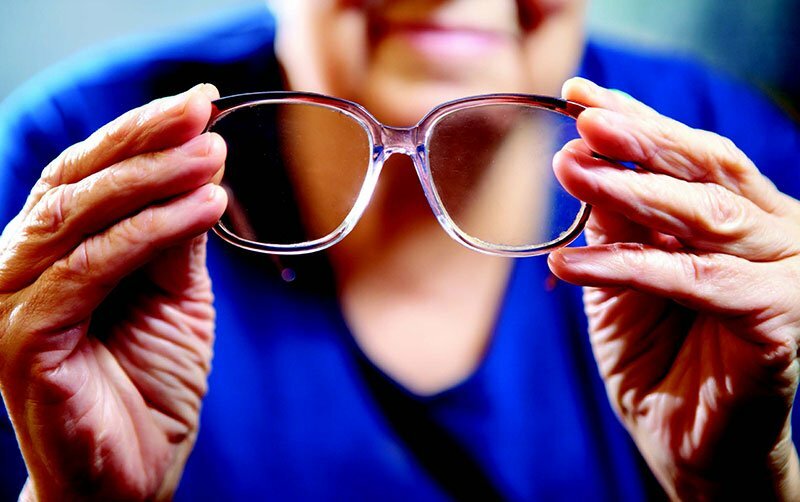 Deterioration of vision quality with age seems to be normal. Many older people use glasses, but if the cause of the lens opacity is cataracts, then the glasses do not help. When the lens gets completely cloudy and loses elasticity, we do not see any details. We can only distinguish day from night or light from shadow. In this case, the only help is the implantation of an artificial lens. However, there are good news: the cataract can be prevented.
Vitamin C reduces the risk of cataracts
A study by King's College London investigated cataract development in more than 300 pairs of female twins within 10 years. Participants' lenses were examined and people who had more vitamin C in the diet were found to have 1/3 less risk of cataracts and less turbid lenses than those who consumed less vitamin C. It was also found that high levels of vitamin C in the blood is associated with better nutrition of the lens and enrichment of tears, which have a better protective effect.
Human is one of the few mammals that does not produce vitamin C. The human body does not have a specific enzyme that is involved in the production of this vitamin. However, vitamin C is essential for health, so we must provide it along with the diet. Vitamin C is critical to the formation of cutaneous tissue and gum tissue, and numerous cellular reactions depend on vitamin C. Some white blood cells need up to 40 times more vitamin C than other cell types. Immune cells are metabolically very active and play important functions in recognizing, attacking and eliminating viruses, harmful bacteria and mutant cells.
The best form of vitamin C
Vitamin C used in IMMUNE+++ has been developed to prolong the biological activity of the preparation and increase the health benefits. It is a proprietary preparation of ascorbic acid with citrus bioflavonoids and lipid metabolites from natural plant sources. Lipid metabolites are vitamin C carriers that improve intestinal absorption, optimize tissue distribution and allow faster absorption of ascorbic acid into cells. Citrus bioflavonoids increase the antioxidant capacity of vitamin C and support protection against chronic inflammatory diseases and oxidative stress.
Vitamin C supplementation significantly reduces the risk of age-related cataracts resulting from the degeneration of eye function.