It might seem that everything has been written about the causes of acne. However, no excellent medicine has yet been found that would help all interested people. Every now and then there are new products against acne that are worth trying. One thing is certain, acne is a problem that needs to be treated both from the outside and from the inside. Therefore, it is important to find products that treat this condition both internally and externally.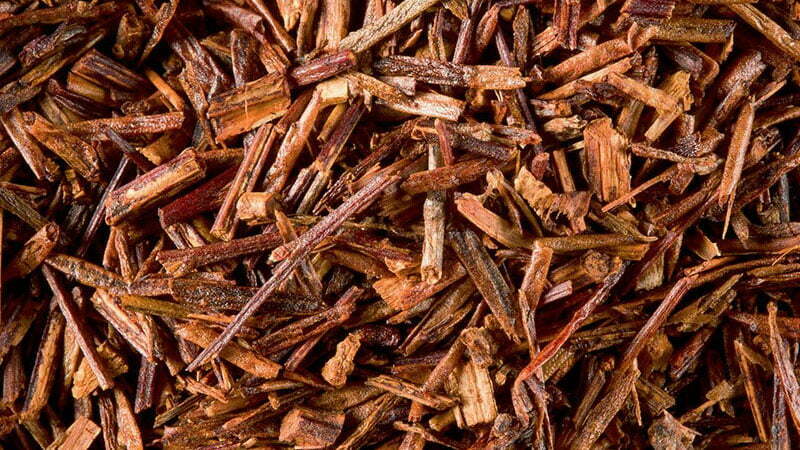 Over the last dozen or so years, scientists have done much research on Rooibos tea and its beneficial properties. Thanks to its natural anti-inflammatory properties, Rooibos tea is perfect for skin care products. The best choice is the Rooibos tea leaf extract, which contains more concentrated ingredients. In addition to flavonoids, which accelerate the healing of breakouts, tea also has antibacterial, anti-inflammatory and antiallergic properties. To get the maximum benefit, you should drink tea and apply wraps on skin lesions.
Products containing Rooibos tea extract can be used by all persons, regardless of their age. Dietary supplements or infusions for skin care will cleanse the skin without disturbing the pH balance of the skin and not dehydrating the skin. The skin pores will be cleaned and protected against re-blocking. The antibacterial properties of Rooibos tea will help heal the skin in a natural way. The spread of bacterial infections will be inhibited.
Rooibos tea, after cooling, can be used to rinse faces and places covered with acne – it has a soothing and cleansing effect on the skin.
Contemporary food is heavily processed and full of artificial additives. Consuming low-quality snacks can lead to nutritional deficiencies that can have a serious impact on the condition of the skin. Therefore, in addition to the use of Rooibos tea, it is important to take enough vitamins, minerals and essential fatty acids. The diet should be adapted to your individual lifestyle.
According to the latest research, it is important to use dietary supplements containing vitamin B5. Vitamin B5 supplementation strengthens the immune system, helps the body to cope with stress and increases endurance.
Everyone has heard about the beneficial properties of green tea. This also applies to Rooibos tea, which in the unfermented version contains many times more antioxidants and flavonoids than the usual one.