Everyone likes to sit at the grill and eat something delicious. Do you think that only meat and fish can be grilled? Grilling brings out the unique taste and texture of all products. Meat, fish, bread, vegetables. Even if you are on a diet, you can use the grill. The grill is perfect for both carnivores and vegetarians.
The intense dry heat of the grill caramelizes the sugars contained in the plants. Thanks to this, the vegetables take on a deep, sweet taste. Different types of vegetables behave differently when put in the grill. For example, on the corn, under the influence of high temperature, a sweet and crunchy shell is formed. The onion softens to a creamy texture. Pepper is smoked perfectly and becomes meaty.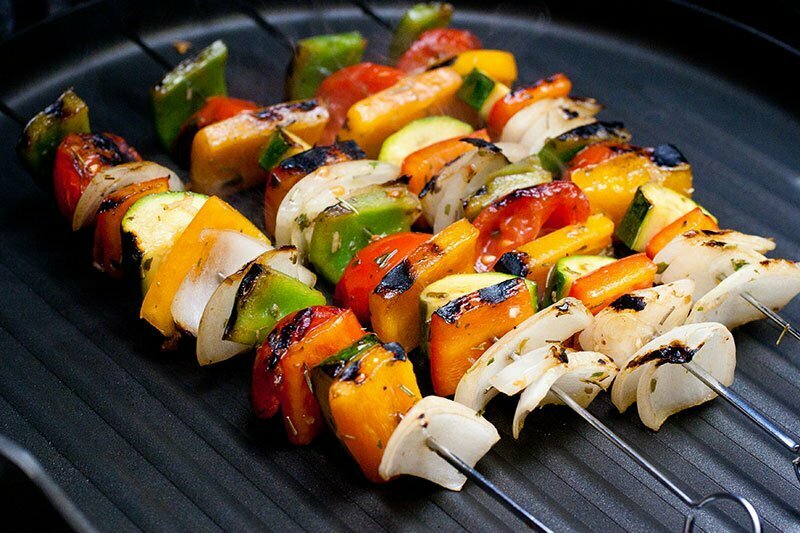 Grilling vegetables takes less time than grilling meat.
The best in taste are fresh vegetables of good quality. When vegetables are stored improperly, they become dehydrated and lose their taste and nutritional value. Do not use vegetables that are wilted and wrinkled or have damage on the skin.
It is also worth taking advantage of the variety of colors that prevails in the vegetable world. Thanks to this, you can additionally diversify and enrich the meal. Mix colorful peppers. In each store you will find a wide range of peppers: red, green, orange and yellow. People who prefer spicy cuisine have many varieties of spicy peppers at their disposal.
Almost every vegetable tastes great after grilling. Do you know how delicious grilled tomatoes or artichokes are? Just before grilling, sprinkle them with a little olive oil and season with salt and pepper. The delight of your guests is guaranteed. Sprinkle them additionally with herbs to enrich the taste. Use high temperatures when grilling tomatoes. Just twist them once and remove them from the fire. Grilled tomatoes can be used as an appetizer or put on sandwiches. Bruschetta with grilled tomatoes and a slice of mozzarella cheese will delight every connoisseur of exquisite cuisine.
If you want to lose weight, low-calorie grilled vegetables will help you lose weight. They are a rich source of all nutrients, vitamins and fiber. Vegetables removed from the grill are perfect for making a soup or a salad. They have much more flavor than vegetables cooked in water. Once you've tried how deliciously grilled vegetables taste, you will never go back to previous ways of using the grill.