Correct diagnosis of the cause of joint pain is an essential element of effective treatment. Painful knee, elbow or hip may be a symptom of various diseases that will be difficult to treat without a medical diagnosis. If the pain persists for several days and is accompanied by other disturbing symptoms, then a visit to the doctor's office is indispensable.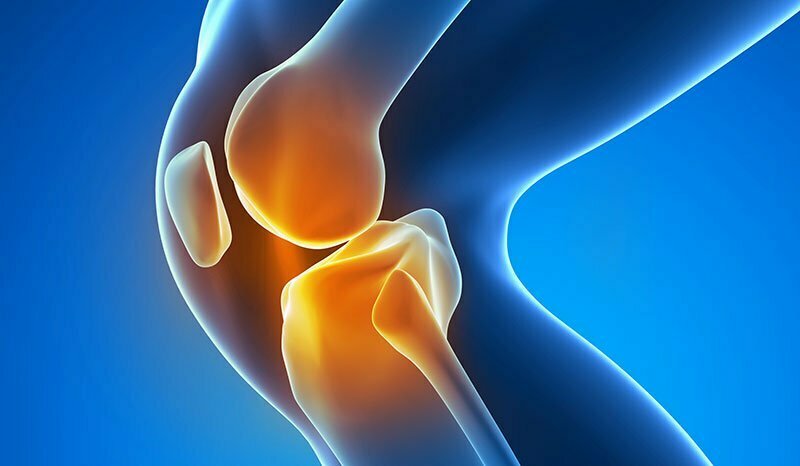 To conduct a full diagnosis it is necessary to perform tests. In the case of rheumatological diseases, these are laboratory tests (blood count, rheumatoid index, red blood cell count) and imaging (radiological or ultrasonographic tests of the affected joint). In special cases, the doctor may order additional tests: computed tomography, magnetic resonance imaging. Sometimes it may be necessary to perform joint puncture to collect the synovial fluid for analysis.
What is the cause of joint pain?
Generally, there are two causes of joint pain: mechanical damage or inflammation. Most often joint pain is caused by too much strain during training or work. As a result of overloading, tendons, ligaments or joint capsules may be damaged. The group of mechanical lesions also includes osteoarthritis, which is a common cause of joint pain in the elderly. In addition to mechanical causes, joint pain may be a symptom of serious diseases such as rheumatoid arthritis or systemic lupus erythematosus. If the joint pain lasts a long time, it is necessary to ask for help from a doctor. Below we list the symptoms that imply the urgency of going to the doctor.
Pain in the joints is accompanied by other ailments, such as swelling, redness, limitation of mobility, increase of body temperature near the joint.
It's hard to get going for more than an hour after getting out of bed.
General symptoms of inflammation, such as fatigue, muscle pain, fever, loss of appetite or weight loss.
Pain in the joints intensifies at night and causes waking up.
Any other symptom that worries you is a good reason to go to the doctor.
How to temporarily reduce joint pain?
Minimizing the load on the aching joint is the basic way to reduce the discomfort. In case of acute joint pain, the activity should be limited so as not to cause further damage. After the disappearance of severe ailments, the next stage is rehabilitation. At this stage, exercises should be performed to strengthen the joint and improve its mobility.
Ice compresses are a good way to reduce the symptoms of arthritis. In the pharmacy you can buy a special gel, which is an even better solution. Wraps should be made several times a day for 15 minutes.
In the end you can use analgesics – orally or topically. If, despite the use of painkillers, the pain persists, contact your doctor.