There are many ways to enlarge your breast. The most popular is the surgical method, which uses silicone implants. Silicone implants used in surgical procedures have all the approvals and are considered safe for health. However, there are side effects that are worth realizing before implanting.
Recently, the implants are also filled with physiological saline, which is neutral for the body and does not cause any complications in the event of implant rupture. Regardless of the type of filling, the liquid in the implants can leak and cause breast asymmetry. There may also be infections and visible scars. Another type of side effect is the reduction of sexual sensations, because artificial breast implants do not give you sensory feelings. It should also be remembered that implants are not eternal. Lifetime warranty, which is often praised by manufacturers, means only a free replacement of the implant if necessary.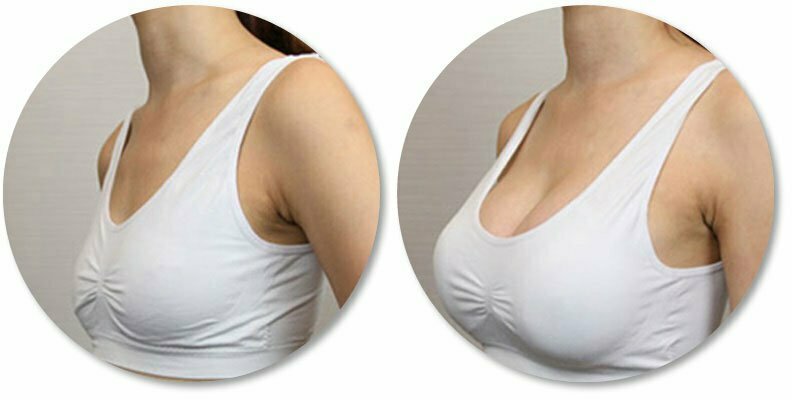 Natural methods of breast enlargement and shaping are becoming more and more popular. Natural breast augmentation involves the non-surgical strengthening of the mammary glands by improving the diet, lifestyle and general health. Breasts are fat tissues surrounded by the skin and natural methods are the most effective, the most durable and the most healthy method to improve their quality.
Improving the quality of the skin, thereby strengthening and firming the breast, can be achieved by supplying the right amount of vitamins A, C and E. The condition of the tissue also improves the drinking of water in large quantities, because it causes leaching of toxins from the body. Fennel seeds regulate the hormonal balance of the body. The correct level of the female hormone, estrogen, which stimulates breast growth is very important.
The natural methods of improving the appearance of the breasts are quite controversial. Although there are many positive opinions that confirm the visible effects, there is no scientific evidence that they work. Natural methods are certainly very cheap and 100% safe. You can not count on the fact that using herbs, supplements and vitamins, you can enlarge the breasts by a few sizes. However, it is worth a try because it is easy to achieve a visual bust enlargement and firming the skin, which will certainly improve the mood of every woman.