There are many factors that make some people prone to obesity. Some reasons are beyond our control, for example, genetic conditions that may disturb the course of biochemical changes, and as a result, dysregulation of fat metabolism may occur. So, is it true to say that "people are obese because they eat too much and do not play sports"?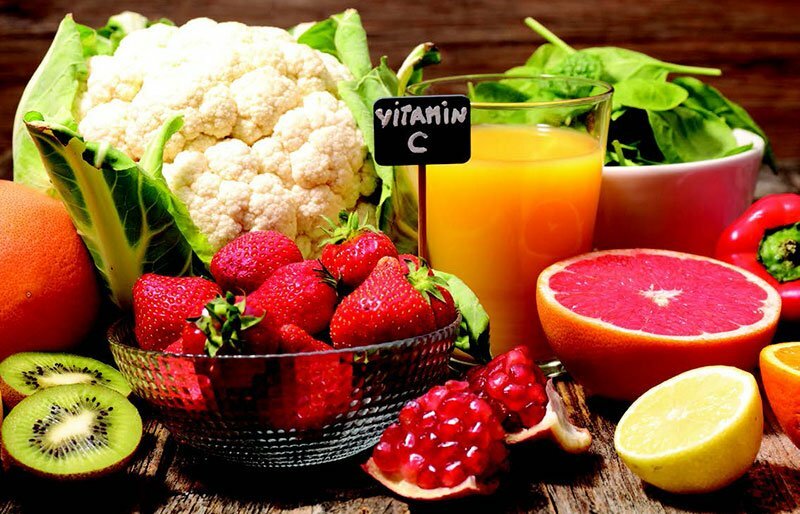 The way we eat and the amount of exercise is really important, but it can not be considered a reliable explanation of the causes of the obesity epidemic. It was found that some nutrients affect the proper course of biochemical changes that occur in the human body. Dr. Carol Johnson, in the journal American College of Nutrition, stressed the importance of vitamin C for the proper functioning of the body, also in relation to the problem of obesity.
Vitamin C compound with weight loss
Based on the results of her research, Dr. Johnson found that there is a relationship between the level of vitamin C in the bloodstream and the ability to lose weight. People with the right amount of vitamin C can burn 30% more fat during exercise than people who have low vitamin C. This means that for people with a deficiency of vitamin C, fat loss is a much more difficult process and requires much more effort .
In 1989, studies were carried out based on which it was found that the higher level of vitamin C in the bloodstream is correlated with a lower body mass index. It also turned out that the higher the abdominal obesity, the lower the level of vitamin C in the bloodstream. This fact was confirmed by research on 19,000 adults carried out in Norfolk. For obese patients who consumed 3 grams of vitamin C a day for six weeks, greater weight loss was found than those taking placebo.
Vitamin C is also an essential factor for the biosynthesis of carnitine, a metabolite necessary for the transport of long-chain fatty acids in the mitochondrial membrane during the breakdown and oxidation of fats. Carnitine deficiency is one of the causes of problems with fat burning and lipid accumulation in the muscles.
The recommended source of biologically valuable vitamin C is IMMUNE+++. It is a blend of pure vitamin C combined with citrus bioflavonoids and lipid metabolites. This type of blend exhibits twice as much bioavailability by the body and stays in the bloodstream twice as long as the standard vitamin C.
Remember that with the loss of weight, the production of adiponectin, a fat transducer increases, and this indirectly helps to maintain liver, heart and muscle health.